Gateway Shipping Sdn Bhd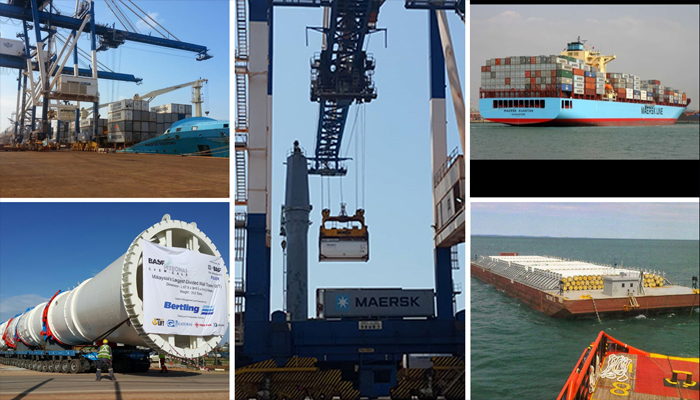 Shipping Agencies
Gateway Shipping Sdn. Bhd. is proud to represent the biggest shipping line in the world, Maersk Line in the East Coast of Peninsular Malaysia. The company also handles the feeder ships for Sealand a Maersk Company in Kuantan.We provide all sizes and types of containers to cater to your shipping needs globally.
Chartering & Tramping
We also offers chartering of barges and ships on a time or voyage charter basis. We cater to any bulk or conventional cargo shipments.
Air Freighting
It can be daunting to deal with multiple service providers for different kinds of cargo with different speed of transit time needs. Gateway Shipping Sdn. Bhd. eases customers by offering immediate shipments of time-sensitive cargo such as chemical sample shipments through air freighting.
Warehousing & Distribution
If you need a cargo transit point for storage, consolidation and/or distribution, Gateway Shipping Sdn. Bhd. has the solution for you. We are able to handle bonded and unbounded cargo of any size in any major ports in Peninsular Malaysia. If you need warehousing space and/or consolidation and distribution services, do contact us. Our personnel will be happy to assist you.
Haulage & Transportation
We understand your business needs to have your cargo delivered on time, every time.
Our team of experienced, dedicated and trained drivers, mechanics and logistics coordinators is always ready to deliver the best transportation services that suit your business needs.
Our trucks deliver loose or fully containerized cargo including bonded shipments within Peninsular Malaysia as well as cross border to and from Thailand and Singapore.
All our drivers go through periodic defensive driving training and all our trucks are equipped with GPS monitoring system, enabling us to track their whereabouts at all times.